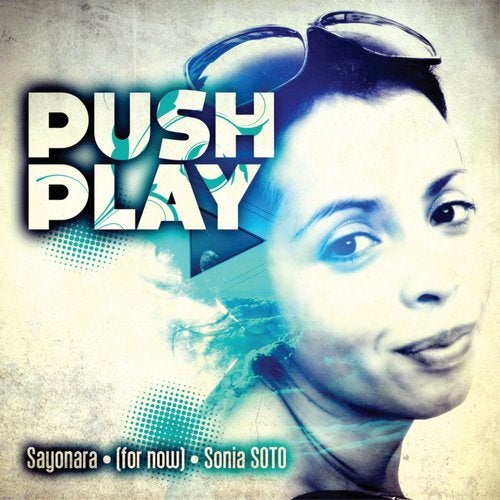 A load of top names from the world of beats and bass music are donating an exclusive track each to a double-CD compilation album, in support of a leukaemia charity. The comp has been inspired by the untimely passing of Sonia Akow, a DJ, label A&R, and PR associate who was immersed in the scene until she died a year ago.
Sonia was diagnosed with leukaemia in November 2012, and a plea was put out for a bone marrow donor. The beats and bass scene united to stage a benefit gig in March 2013, raising nearly ?15,000 for various leukaemia charities, but sadly Sonia lost her fight for life on July 3rd 2013.


Fresh from working with Skrillex, the Ragga Twins appear with Aquasky on the compilation. Other names to donate a track include Deekline, the Freestylers, Atomic Hooligan, T-Power, Pyramid & Jay Cunning, Ben & Lex, the Moody Boyz, Rennie Pilgrem and Lawgiverz. The 25-track collection is being released next month on Botchit & Scarper, and is entitled 'Push Play' - named after Sonia's PR operation, Push Promotions. Many of those involved worked with Sonia during her time promoting underground music in the industry over the past 15 years. Sonia was also an A&R for Botchit & Scarper - the label that this compilation is being released on.
Some of the artists have remixed tracks by SOTO, the production duo that Sonia shared with partner Toby. Others have donated exclusive tracks, or finished tracks that they had played to Sonia in their earlier stages and she had raved about the potential of in her inimitable fashion. All artists have really pulled out all the stops, indicating the amount of respect Sonia commanded within the scene.
All proceeds from the comp go to the African Caribbean Leukaemia Trust (ACLT). The compilation album follows a benefit gig in south London in June 2014, with many of the same artists appearing, plus names like Maxi Jazz from Faithless.




CD1
The proceedings kick off with Backdraft crafting the beautifully twisted bass and strings of 'Aim High', featuring vocals from Julie Gordon. Next up is 'Erica's Fix' by breakbeat godfather Rennie Pilgrem. This track was a personal favourite of Sonia's. She had all but begged him to release it on her beloved Botchit, but it's not until now that this 140 behemoth will see the light of day. Carrying on with the breakbeat theme and more legends in the scene, The Freestylers come with some 1980s b-boy anthem madness. 'Electroshock' will have you poppin' & lockin' like an extra from 'Breakdance Two: Electric Boogaloo'.
Russian electro newcomers Zeskullz then get the remix treatment from Terry Hooligan & Zombie Robot on 'Rock Da House', while The Ragga Twins & Aquasky take it back to the mid-2000s with the anthemic tear-out breaks stylings of 'Superbad 2014'.
The vibe is then mellowed a little with Deekline's deep house 'Not Forgotten',
but then Shengi twists out the bass and roughs it up again with her rework of SOTO's 'Ghetto Blast Ya' featuring Top Cat. Just how Sonia would have liked it - dark and weird.
The album then takes another turn and focuses on the more light-hearted and wistful side of music with Hempolics & Seattle Yacht Club respectively.
Atomic Hooligan & Genesis Elijah then turn up to bully the dancefloor with their lost anthem 'Live Your Life'. The hip-hop flavour sticks around for the mellow 'Move' by Sasha Simone & Gal. Last but not least, D-Region, Sketch & Code turn up to shock it out with Kim Nile & Shadow Bloc on 'Re-Evolution'.




CD2
The second part of this album opens with three undeniable legends. T-Power, Elisabeth Troy & Stamina MC bring their collective talent to recreate the seminal hardcore track 'Blow Out (Part 4)'. Hellfire Machina & Judith Ude then bring the ethereal drum & bass vibes with a massive dose of soul on the classy 'Apeture'. Sub Slayers label boss Jay Cunning & breakbeat heroes Pyramid turn the volume up to 11 next with 'Call Me', which leads beautifully (and quite brutally) into the 140 bass skank of Ben & Lex's 'You Got Me'.
By this time, the pressure gauges are peaking, so we thought we would cool things down a little with soft stylings of 'Breathe Deeply' by Additives & Preservatives - with a gorgeous vocal from Yolanda.
This next track is something quite special. SOTO's 'Sayonara' was one of the last tracks they recorded before Sonia's passing in 2013. This is the first time it has been released anywhere, and it has all the character and soul of their past classic releases. Astro Duo and The Moody Boyz then grab the album, put it in a headlock and shove its head into the bassbin with 'Krell Tek' and 'This Is Automatic' respectively.
'Quasar' by The Lawgiverz was another one of Sonia's personal favourites. And you can hear why. She once described the Lawgiverz sound as 'Stadium Dance Music'. Sonia asked The Lawgiverz to finish this track a thousand times - finally it's been completed. Next up is jungle legend Ray Keith with his remix of SOTO's 'Ghetto Blast Ya'. Ray's rework brings the future thinking but still retains classic vibes. From here on out, the album stays on the drum & bass flex with Dubzee's 'Smoking' featuring Trinity Chris & Demolition Man and Smokesta, D-Region & Code's 'Blinkers' ft. Cogee. Then to end out the album, Danny Shutdown (Sonia's long-time friend and workmate) turns in his deep and haunting remix of SOTO's 'Hootenanny'.


It's a fitting tribute to one of the scene's hardest working, enthusiastic and brilliant individuals. RIP Sonia - gone but not forgotten.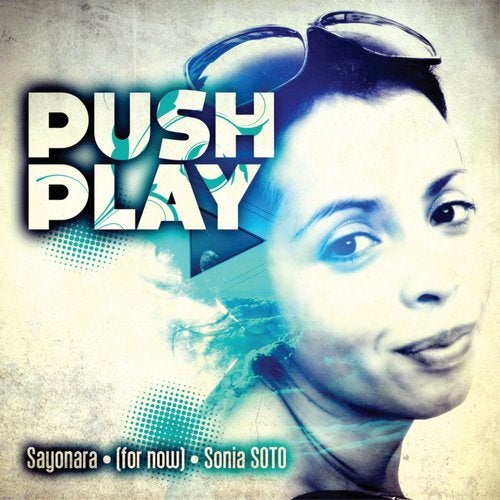 Release
Push Play