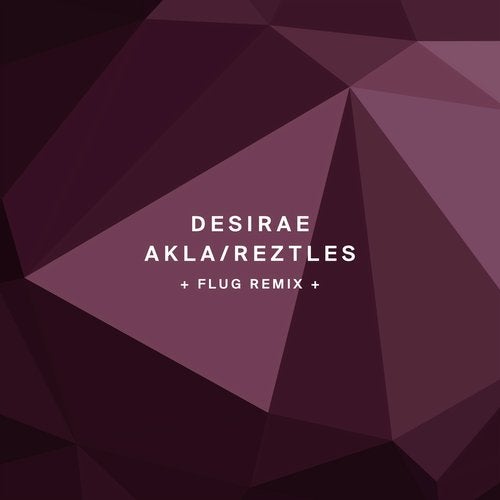 Release Date

2017-05-08

Label

Organism

Catalog

ORGA127
!Organism's next EP comes from a producer you may not of heard of but who is sure to be one of techno's next stars. Here she offers up two stunning originals backed with remix from label favourite Flug.

Desirae is a 17 year old up and coming production talent from Tasmania. Using classic vintage hardware to make her music, she has released on labels like 'Doves & Cranes' and 'Remote Highlands' Records, as well as headlining local events and underground get togethers around the Southern Hemisphere. Her rich hardware sound is already unique, putting to shame most copycat techno acts twice her age.

First up here is the fantastic 'Akla', a forceful roller with rubbery drums stacked up closely next to each other. It's a deep and heady number that is sparse yet absorbing and really melts your mind with its smooth synths and delicate hi hats.

Argentinian Flug has been turning out techno for a decade on labels like Sleaze and Mirco.fon. His version of 'Akla' is just as tunnelling and cerebral, but is coloured with a little more synth magic, skittish percussive and dark energy that really keeps you on your toes.

The rather more banging and trippy, but just as excellent, 'Reztles' is next. It's run through with alarm like sirens for extra paranoid edge and the careful deployment of white noise blasts above the thudding drums really makes for an explosive track.

If you didn't already know her, this EP is sure to make Desirae one of your favourite next acts.