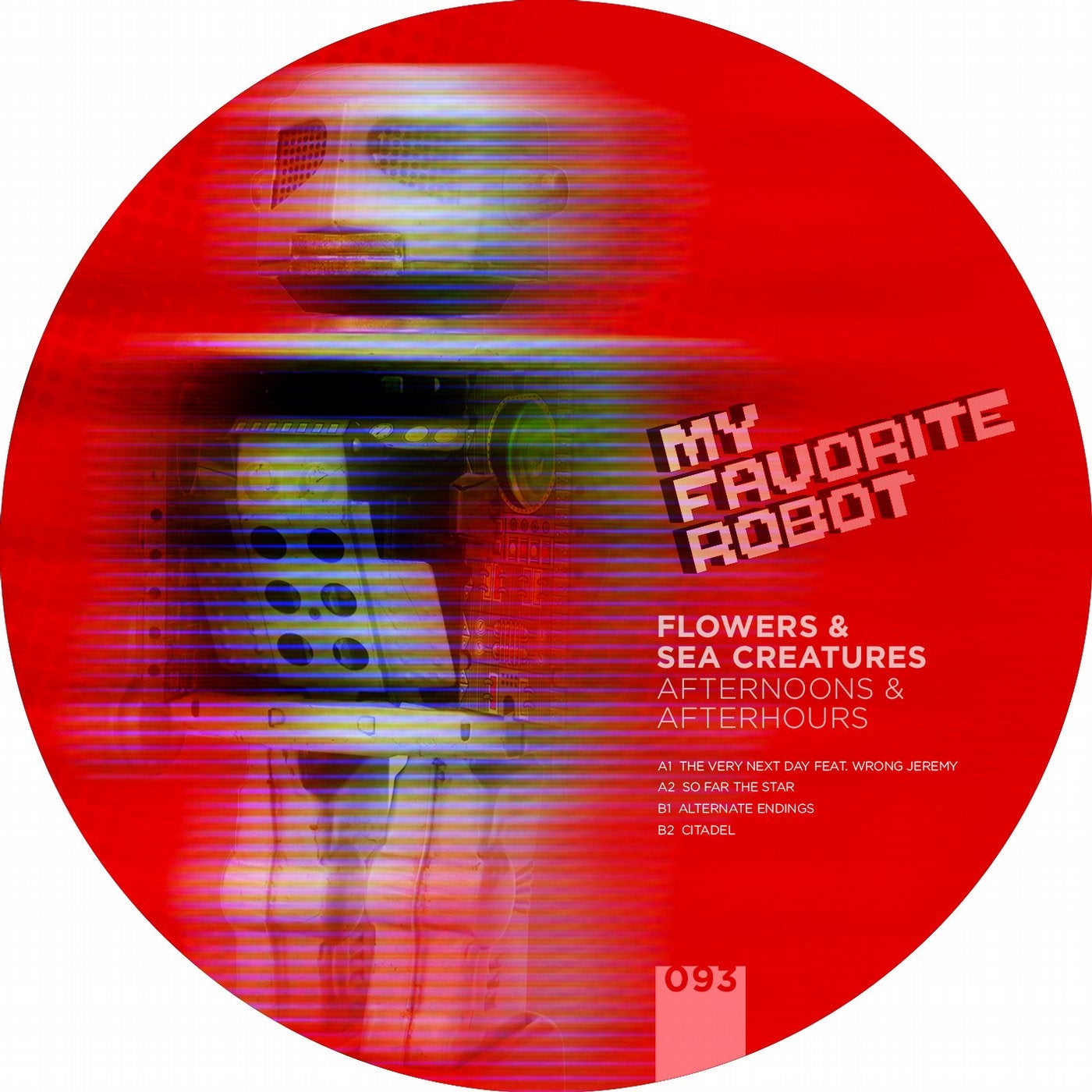 Release Date

2014-02-24

Catalog

MFR093
Flowers & Sea Creatures have been bubbling under for a couple of years now, but their debut EP on the ever excellent My Favorite Robot Records is likely to win them a huge new raft of fans. Compost and Buzzin' Fly have released the Montreal duo's work before now and it has always proved to be carefully crafted and hugely cultured stuff. So it is with opener 'The Very Next Day' feat. Wrong Jeremy, which is a serene and widescreen track that builds patiently. Plenty of sombre synths marry with the downbeat groove, saddened vocal and nagging melody lines to create something poignant and perfectly balanced.
'So Far The Star' is another synth heavy delight that is crisp and airy yet balanced by heavy
hearted vocals and a deeply percolating sense of machine made menace that always threatens but never fully rears its head. On the flip, the filmic theme of Flowers & Sea Creatures' music is echoed in the title of 'Alternate Endings'. This is a beatless exercise in synth ambiance that allows the vocals to float in the midst of minor piano keys and swathes of echo. It is truly arresting and reflective music. Finally, 'Citadel' drops with an equally epic and dramatic feel born of shuffling percussion and long tailed pads that create a haunting ambiance with real feeling. There is plenty of art and craft in these tracks, which are far more emotive and resonant than your average club fair. On the evidence of this EP, surely 2014 will belong to the talented pair that is Flowers & Sea Creatures.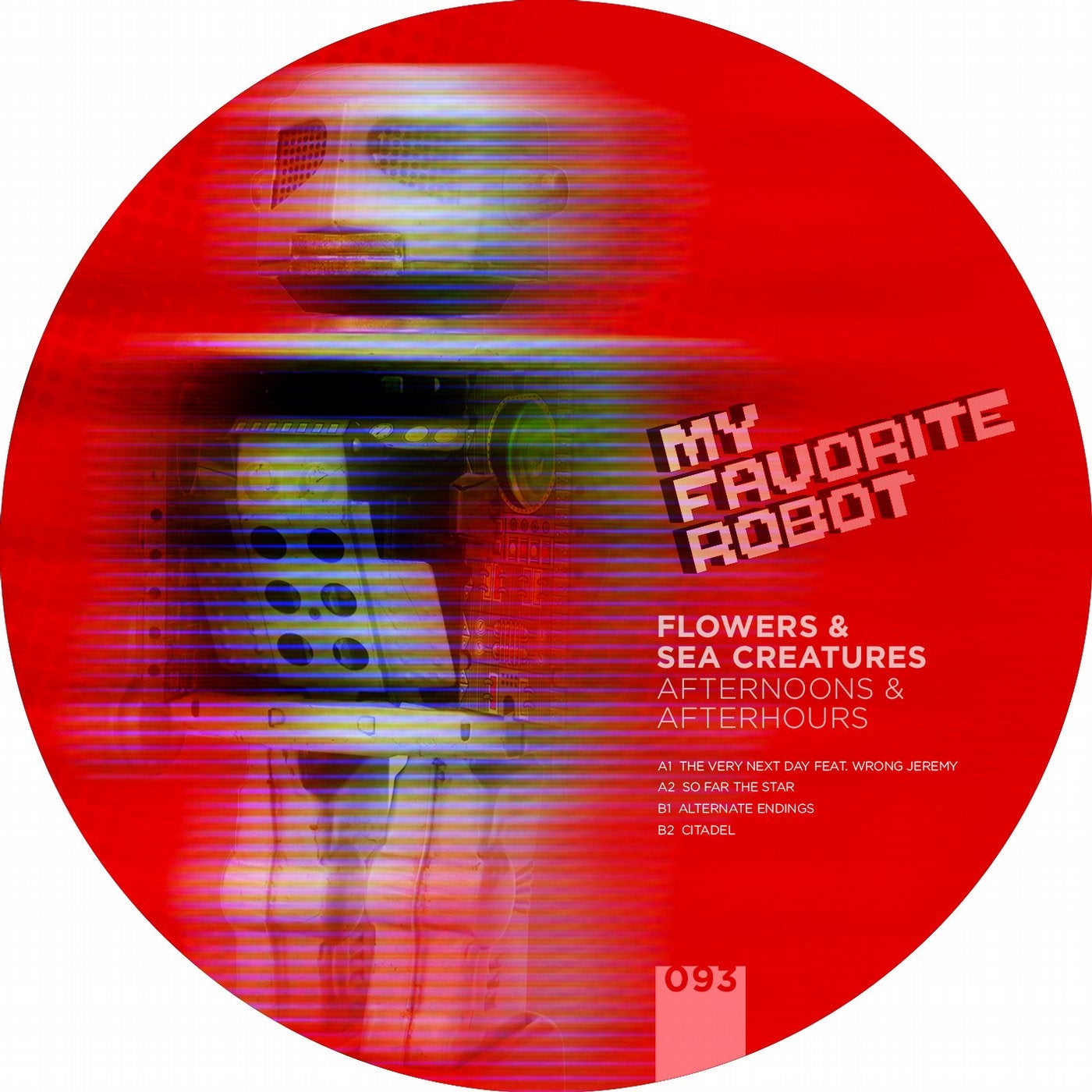 Release
Afternoons & Afterhours
Release Date

2014-02-24

Catalog

MFR093