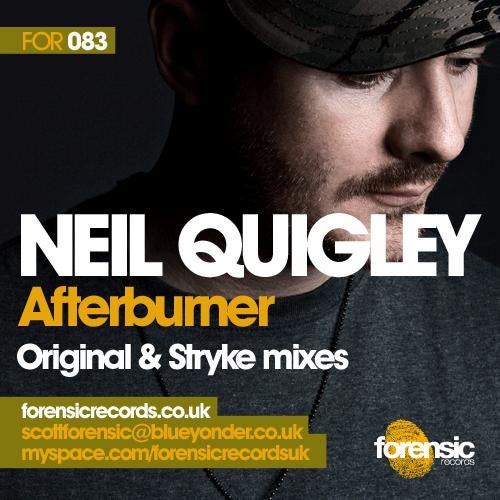 "Electronic House With Soul" is a decisively valuable musical plan to which Neil Quigley has not only sketched out sublime original productions for labels including Urban Torque and Bedrock but of course breaking onto the DJ circuit rocking parties worldwide with timeless house full of real substance.

As much a traditionalist as a forward thinking producer, lacing uplifting melodies with more detailed sound sculpting, we'd like to say Neil's latest release "Afterburner" sources the more worthier sounds of today's stripped back beats and by no accident assembles them amongst sliced progressive keys and the familiar depths of rapidly growing deep house.

Fresh from applying his driving epic techniques to a successful string of remixes, "Afterburner" is yet another example of Neil's inimitable and compelling talent

"Afterburner" is a sparkling but slow building track, that creeps along to a natural and tension-building tempo. The drums move solid under lingering delays that politely request to join in the escalating journey and gradual rises. However much a structured and progressive track "Afterburner" may be it's the anticipation that sets Quigley apart from rest.

On remix duties, Stryke has been making music since the 1990´s and the legendary Hooj Choons label. His recent album, "The Narrowest Of Paths", released last year confirmed he´s a musician of many talents, easily creating house, techno and everything in-between. Here he not only joins simplicity and percussive punch but creates a powerful deep and progressive remix that growls and rasps its ways through a blend of mechanical and soft synths.

Here at Forensic we've never been shy about welcoming new artists and remixers on board and our new release is something we couldn't be more excited about.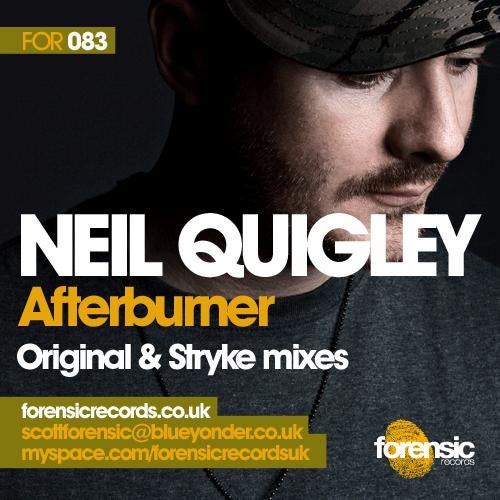 Release
Afterburner