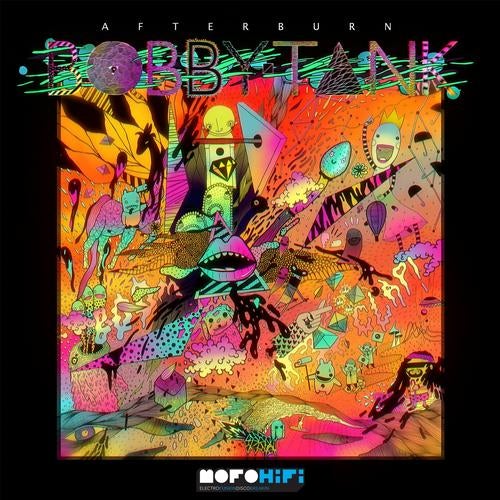 Bobby Tank's amazing Afterburn is the hottest new sound out of London for 2012. Just check the hype:



Zane Lowe BBC Radio 1 (Next Hype) - "Massive massive summer vibes from Bobby Tank. He calls himself a 'maximalist' I guess in reference to the fact that that track has a huge amount going on in terms of ideas and melody and sounds and dynamics, but look at the way he ties it all together: Wonderful"



The Band Of The Week - The Guardian newspaper - "The intent is disco but the delivery method is dubstep. What Bobby Tank does is so crammed with invention, so over the top in terms of filling every available milliesecond of space with beats and squeaks, shimmering keybpard twirls and pummelling electronic bass riffs, it makes mad maximalists like Rustie and Hudson Mohawke sound like stripped down Delta bluesmen. Reach the gates of delerium via the dancefloor."



Eddie Temple Morris, XFM - "I LOVE THIS SO MUCH... it ticks all the boxes for me it's got every musical genre in it; it's got Soul it's got Funk it's got Dubstep, some Drum and Bass little bits of Garage, it's got Rock in their as well, I love it."



Huw Stephens BBC Radio 1 - "An Amazing new producer, it's all over the night time shows on Radio 1 and it is a banger."



Annie Mac, BBC Radio 1 - "You are listening to a tune called Afterburn by a man who calls himself Bobby Tank. Bonkers but amazing it's a hottest record for Zane and we're loving it too."



Zane Lowe - "Probably the finest slice of summer club out there... a fantastic example of music."



Chase N Status - "Absolutely Love Afterburn"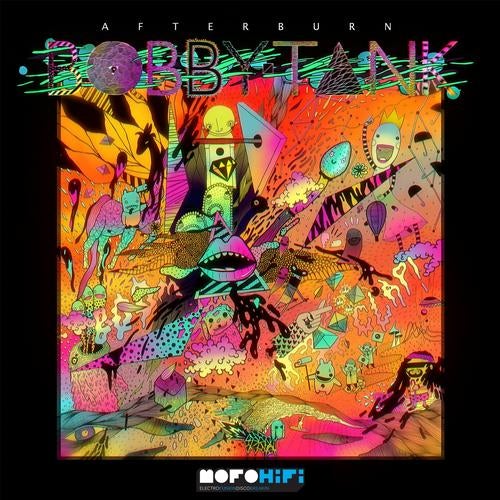 Release
Afterburn EP