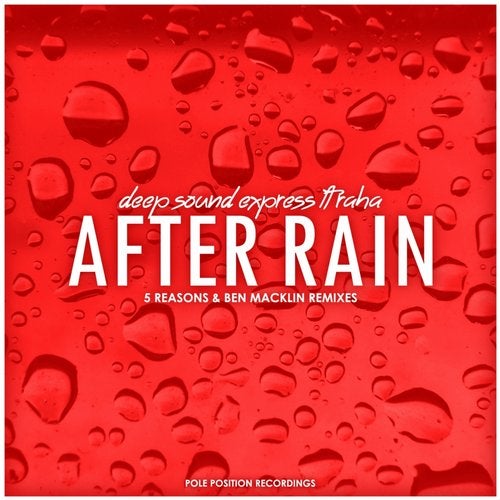 Pole Position Recordings proudly presents the remixes of Deep Sound Express & Raha's "After Rain".

"After Rain" is probably one of our label's most popular and well known tracks. The original mix first featured on the debut release of our vinyl label Pole Jam Vinyl. It then got it's digital bow on our very special Pole Position Recordings 50th release compilation last year. Now "After Rain" gets the well deserved make-over treatment with sterling remixes from Ben Macklin and 5 Reasons respectively.

One half of London based Cassette Club and tip-top producer in his own right, Ben Macklin steps up and injects his remix with those big trademark piano chords he is renowned for. Ben's interpretation is built around the core elements of the original and backed up with a super funky bass line, Raha's clear-as-crystal vocals and of course those glistening pianos to give us dance floor gold.

Rising Russian star 5 Reasons drops the tempo slightly for a more laid back, chilled out Nu Disco "After Rain" remix. A deep warming bass line, lush chords and loungy percussion are all topped off with Raha's dulcet vocals and a couple of serious funky guitar interludes that rounds off 5 Reasons interpretation in some style. Just for good measure, 5 Reasons provides us with an Instrumental version, losing the vocals and letting the music do the talking.

Rounding off the package is another instrumental mix. This time it's an exclusive unreleased instrumental of the original "After Rain". We have been asked many times if an instrumental of the original mix was in existence, well here it is, to complete a mighty fine package of remixes!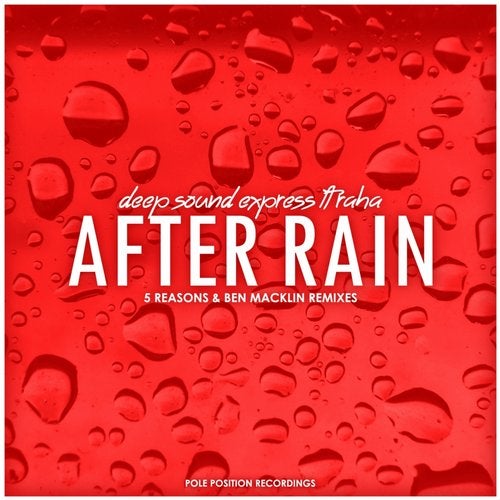 Release
After Rain (The Remixes)