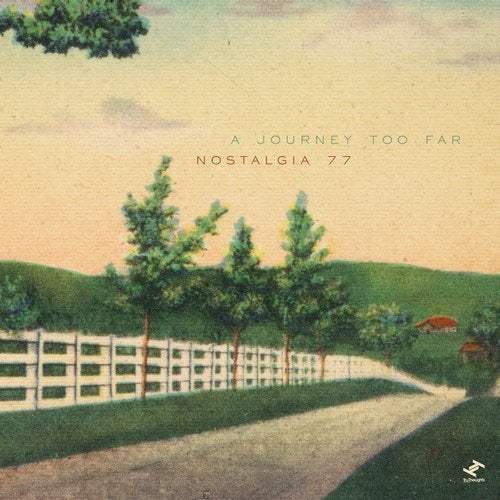 The fifth studio LP from Benedic Lamdin under his main Nostalgia 77moniker, this album finds the respected producer, composer, songwriter and guitarist further developing his creative partnership with rising German singer Josa Peit, whose rich, quirky lead vocals grace nine of the 11 tracks; with country-soul supremo Jeb Loy Nichols (Island) singing the remaining two in his loose and charismatic style.

Having been previewed in a sold-out live three night live residency at London's Vortex in October, 'A Journey Too Far' was announced with a trailer video (on the Tru Thoughts YouTube now) which gives an enchanting window into the studio sessions, soundtracked by deep and bluesy album track 'Backlash' for a first recorded taste of the new album.

Also already out in the public domain is 'An Angel With No Halo', the lead single which drops on 9th December. This stirring slice of psychedelic folk-noir reinforces the truly unique flavour of the record, complemented by a stunning Prince Fatty Dub remix which sees the Hollie Cook producer, and revered purveyor of funked-out reggae, weaving the scintillating track into a pulsating haze. With early radio support from the likes of Huey Morgan, John Kennedy and Jamie Cullum, an upfront stream has also been premiered by the tastemakers at Potholes In My Blog.

In addition to his own studio albums and esoteric side-projects (the most recent of which, Nostalgia 77 and the Monster, led to heavy 6Music play from Stuart Maconie, and a live session for Cerys Matthews), Lamdin is constantly in demand as a producer and engineer. This year has seen him lending his production talents to Valerie June, Teotima, Lizbet Sempa, Jason Yarde, Gail Brand, Robert Stillman and Brass Mask; as well as a range of work with Jamie Cullum, a relationship that has evolved from the latter's longtime admiration and support for Nostalgia 77 on his BBC Radio 2 show. Having produced two tracks on 'Momentum' (Island), Cullum's current crossover LP featuring Roots Manuva, Lamdin has also recorded a complete album with the star, set for release in 2014.

Nostalgia 77's last studio album, 2011's 'The Sleepwalking Society', introduced him to a wider audience than ever, by dint of refreshing blues and folk influences and the decision to complete his band with Josa Peit - the perfect interpreter of his songs - where he had previously featured numerous guests. Media support abounded, with radio play across BBC 6Music, Radio 2, FIP, Radio Nova, KCRW and more. 'A Journey Too Far' sees him building on this success, melding inspirations from the English folk and psychedelic scene to the '60s orchestral pop of Gainsbourg and Axelrod. A poetic, highly visual lyricism - touching here on love, familial ties, folklore and existential queries of disengagement and security - is noticeably developed, complemented by his much lauded instincts as a composer. The Nostalgia 77 band comprises the cream of London talent, including drummer Tim Giles, bassist/arranger Riaan Vosloo (Examples of Twelves), reeds player James Allsopp and Ross Stanley on Hammond, and additional backing vocals come from Sony signed Beth Rowley, a Nostalgia 77 collaborator of old who has since risen to chart stardom.

Gripping instrumentals, deft production and Peit's intuitive vocals lend this album an irresistible, enigmatic pull, from the delightful bobbing and weaving intro of opener 'What Do You Know' and throughout the ebb and flow of the record. Horn arrangements, which belie Nostalgia 77's jazz roots, add a strident quality to blues excursions like 'Backlash' and 'Your Love Weighs a Tonne', classic-sounding Jeb Loy Nichols number 'Don't Run', and 'Ramshackle Rose'; seamlessly interplaying with delicate, acoustic guitar-led songs such as 'Crescent City', the fresh-faced 'One' and the delicate, dark lullaby 'Like Dark To Light' which closes the album in a sense of beautiful suspense.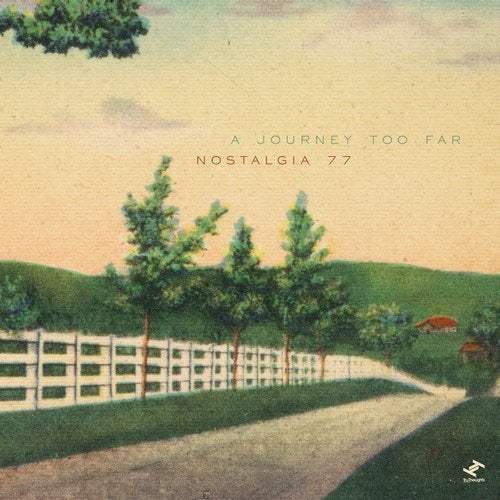 Release
A Journey Too Far