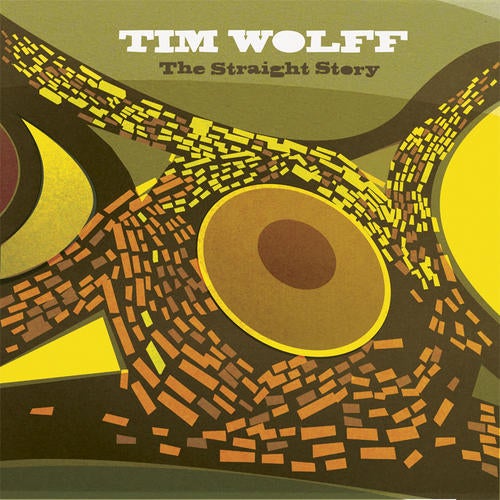 The last Wolfskuil release for 2010 entails a very special package, an early Xmas present if you will. Dutch techno talent Tim Wolff star is on the rise this year. Not surprising, since his fresh take on traditional forms of techno is as recognizable as it is his own. For his first release on Wolfskuil Records we choose The Straight Story. A deep, flowing piece of music with loads of dynamics, climaxes and atmosphere. The arpeggiated hook works seemlessly with classic 909 drumprogramming, expanding and breaking down several times as the track progresses. And lets be honost: with a last name like that, you have to join our roster at some point.A stunner like this, deserves the highest quality of remixers. We are very proud that Steve Rachmad and Estroe were keen to do the job and boy did they deliver inspiring and original takes on the original. Steve even came up with 2 deep and highly hypnotic reworks. Production is crispy clean as we have come to expect from him, carefully arranged and taking his time to build his interprations to their full potentials. The result is two tension builders of a level we rarely experience. Watch out for a full 12 EP of the Dutch master on Wolfskuil in spring of 2011.Estroe delivers a beautiful Tech House groover, with her trademark strings, melodies and drive. She knows like noone how to combine tough and in your face rhythms with a wide array of moody layers, pads and stabs, creating an ambiguous atmosphere wich we have to come to love so much.

DJ FEEDBACK.

Seth Troxler - "Steve Rachmad Remix is a bomb!"

KiNK - "There are no fillers in this release. Four pieces of warm and beautiful techno music! All the versions are winners, I can`t pick one."

Samuel L Session - "Steve rules! Others good too."

Jori Hulkkonen - "Wow! Full support for the original."

Anderson Noise - "Steve Rachmad Dub is good!!"

Karotte - "Estroe and Rachmad dub are great. Love it!"

Riva Starr - "Steve Rachmad is always quality."

Ralf - "I like the two versions of Steve Rachmad.."

Joel Mull - "Both Rachmad mixes are Aces! Great release- I like all the tracks."

Sian - "Lovley package and mixes.."

Diesel - (X-Press 2) - "Original is nice and lush!" Norman Nodge - "Proper techno!!"

Okain - "Steve dub is dope!"

Tedd Patterson - (Cielo/ NYC) - "The original packs a punch. Great techno. Also feel the SR remix. Sweet stuff."

Craig - (Silicone Soul) - "Cool release - love the warmth of the Estroe mix & realling feeling Steve's dub too. Cheers!"

Kenny Larkin - "Very nice EP. I love both of Steve's mixes, and also dig the Estroe Remix. I'll build my set with any of them!"

Deetron - "Love the original mix and the amaaaaaziiiiing Rachmad Dub, thanks for this one Steve!"

Stacey Pullen - "Steve's mixes are hot!!"Maetrik - "Really digging both Steve Rachmad mixxes.....Support!"

John Selway - "That's one loud, Clear 808 cowbell in the original. Very nice classic chord energy happening. Great all around, Rachmad Dub is definitely the hot one."

Bushwacka! - "Estroe mix for me."

Club Madnezz Holland - "Steve Rachmad Remix is lovely techno."

Diversions - (CHRY 105.5FM Toronto, Canada) - "Nice ones - the ORIGINAL mix for me!"

TheClubbing - "Steve's remix are really good! Different from the original..nice pack!"

Nicolas Masseyeff - "Great release again on Wolfskuil!!! I love Steve Rachmad dub remix!!! Will HAMMER this one!! Full support!!!"

Orde Meikle - (Slam) - "Excellent trax - strong Ep - playing!!!"

Pig - (Pig and Dan) - "Strong release really enjoyed the remixes especially the Steve Rachmad and Estroe mix."

Nuno dos Santos - "Steve's dub & Original are doing it for me. Wolfskuil on a roll."

Pär Grindvik - "Great release, really feeling Steve's dub version!"

Pawas - "Lovely package.... great remix work by Estroe and Steve Rachmad!!"

Nick Warren - "Fabulous package, Steve's mixes rock."

Efedmin - "I like Steve Rachmad´s dub."

Mauro Picotto - "Good techouse here with a great atmosphere!"

Hector Romero - "I'm so feeling Estroe Remix - what a groove - then Steve Rachmad delviers the alternate vibe for the after hours! Proper release."

Guy J - "Estroe and Steve's remix for me!"

Laurent Garnier - "Love The Straight Story!!"

Greg - (Catz n Dogz) - "Big up for Steve's DUB!"

Paco Osuna - "Steve's always good "

Dekay - "Love the Steve Rachmad remix. Charting it in my new RA charts no.2!"

Matthias Vogt (Motorcitysoul) - "Big release for Wolfskuil again. Nice original, old school rewind from Estroe and epic techno from Steve Rachmad. Plus, as a bonus surprise, this mental dub... which is my pick here!"

Marc Marzenit - "Steve Rachmad remix it's beautiful & powerful!!! Good job!!!"

Dosem - "I like the original very much, fat sound, massive vibe."

Wehbba - "Solid release, original all the way for me, amazing main synth-line on it, will also try out the Steve Rachmad dub mix, cool deep tool."

Chloe Harris (Bedrock-USA) - "Gorgeous release. Steve Rachmad's remix is amazing. Sooooo good. I can't wait to play it on Friday and Saturday."

Stephan Bodzin - "Wowowow!!!! Original is killing me!"

Secret Cinema - "Estroe's mix and Steve's Dub will serve me well."

Martin Eyerer - "Superb Rachmad dub....tells a story this mix."

Danny Howells - "Fabulous package, will be supporting Steve Rachmad Dub."

Perc - "The main Steve Rachmad remix is the kind of deep I like."

Joris Voorn - "Rachmad remixes are great!"

Thomas Schumacher - "I really dig Steve's DUB. Super hypnotic stuff!"

Wally Lopez - "Nice one...Estroe remix for me!"

Kiko Martínez - (DocePulgadas RadioShow) - "Nice tracks."

Chris Ç - (Dinamo.FM / Acik Radio Istanbul) - "Wolfskuil is surely one of my favorite current labels especially with their limited series. And this release is as well very delicious."

Jose Maria Ramon - (Ibiza Global Radio) - "Wow!!! Sounds good, all mixes are fantastic support for sure from Ibiza Global Radio."

Pablo D - (Klubbers.com) - "Original and dub version for Steve Rachmad are the best track of this ep. Play some in the radio show for sure!"

Karlos Sense - (Ibiza Sonica) - "The Straight Story (Steve Rachmad Dub) for me.. Great Sounds and Rthym !!! Full Support in Ibiza Island.."

Across The Line (BBC Ulster) - "All mixes are top drawer. Will rock the original at Tresor next week for sure."

Barry Redsetta - (Spin1038/dublin) - "Like the first half of the original, and really like the Rachmad remix, his best in a while. Can't beat a touch of dutch/detroit every once in a while. Radio plays this week."

Ceoltronic Radio - (RTE Pulse, Dublin) - "Yeah the Rachmo remix edges it for me I think. Sounds great overall. Will feature on Ceoltronic Radio."

Scan Mode - (ClubbingSpain/DJMag Spain) - "Nice package!"

Tsugi Magazine France - "Goood pack!"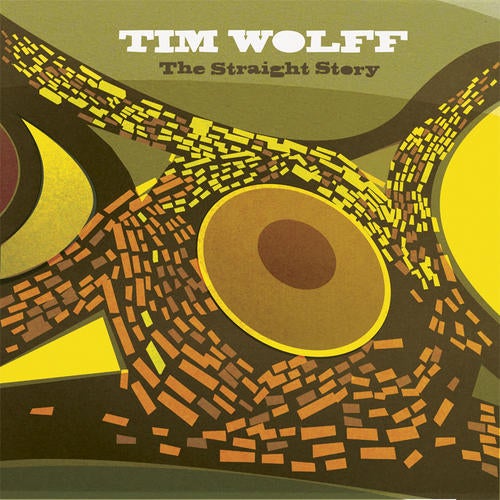 Release
The Straight Story