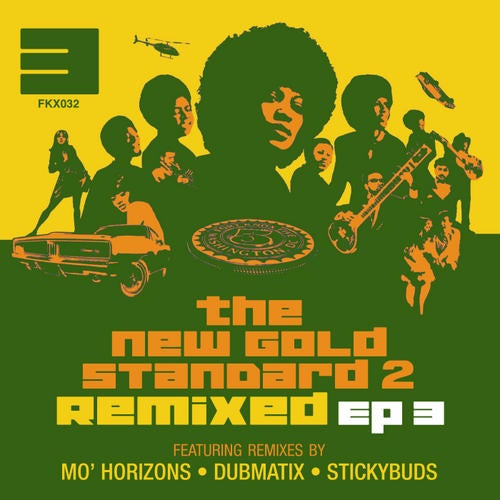 On The New Gold Standard 2 Remixed EP 3 International Velvet and See-I get the remix treatment with a full dose of dub, funk and drumnbass.International Velvet is the solo side project of Rob Myers, guitar and sitar player for Fort Knox Five, Thunderball, See-I and Thievery Corporation. International Velvets track Sitargazer, the psychedelic breakbeat anthem, was well received and played worldwide. Germanys own downtempo legends Mo Horizons have reworked the track into a balkan drumnbass monster. Taking the original sitar lines and adding funky polka on top of a stepping drumnbass beat takes Sitargazer into unexpected territory. Mo'Horizons also provide an Alternative Freestyle for those looking for a slightly more laidback stepper.

The roots reggae band See-I features six members of Thievery Corporation and is hometown Washington, DC sensation with their weekly Wednesday night party at the Eighteenth Street Lounge. Their reggae-rock tune Homegrown has become the anthem of Wednesday nights and is well known by the See-I faithful. Two Canadian producers each turn in their own unique remixes of this great track. Stickybuds from Kelowna, BC has been busy releasing tunes on Goodgroove Records went a different route with his electro-funk remix that chops up the vocals and funks up the tune big time. Torontos own Dubmatix kept Rob Myers rocking guitar lines and Rootz and Zees vocals, but turned the song into a drumnbass creeper.With sounds ranging from drumnbass to electro, downtempo, and some serious funk & soul thrown in.

The New Gold Standard 2 Remixed EP 3 raises the bar once again, showcasing all the talented artists on Fort Knox Recordings.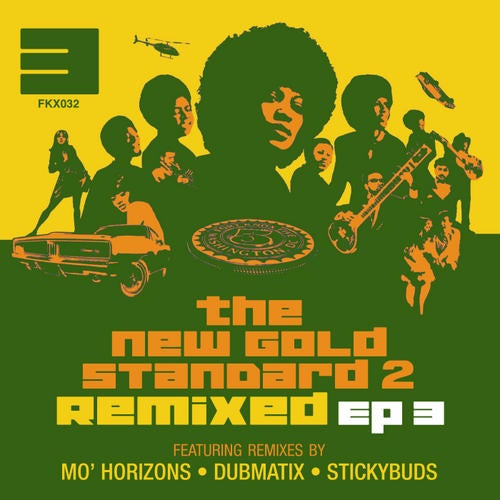 Release
The New Gold Standard 2 Remixed - EP 3