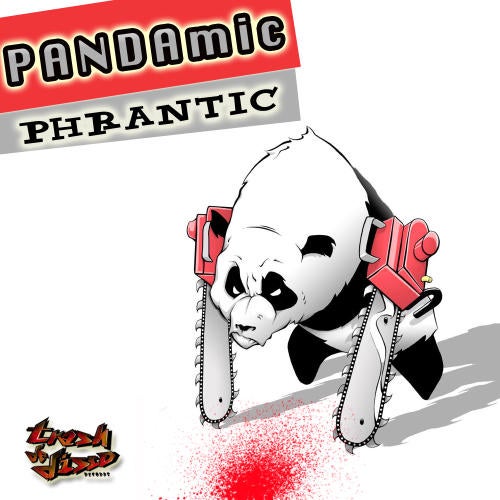 Pandamic is excisting out of 2 fury creatures who eat bambo and go by the name of "the Evil One" and "the Cute One". These 2 panda's were driven out of "bamboo Forest" when a disease struck out in the magical forest. As the only 2 survivors of the pandemic the cute one and the evil one teamed up forming Pandamic. The Cute One who was already Dj'ing in the Electro/house scene for over 4 years one day met The Evil One, who was coming from a whole different scene (hardstyle). They shared their love for Electro and so became Pandamic a fact. Now they're infecting the world with electronic panda music and are releasing their first Ep "phrantic" an outstanding collection of maximal electro wobbling bangers!

on remix duties this time: Wasa3i, the dark master of disaster from Italy, defines how Electro and Metal sounds are fusing in the right way - let´s call it Metalectro! French guy Tonyboy goes a different way with his innovative scattering stomper while Vakkuum from the Us is dropping the bassline as low as possible in his rework. Last but not least the newcomers Vecho from Belgium are shaking your teeth with their creaking basses.

again we didn't sleep on bringing you the freshest new blood of the Indie-rave and Electro-house scene! You think Panda´s are cute? Listen how "phrantic" they can be!