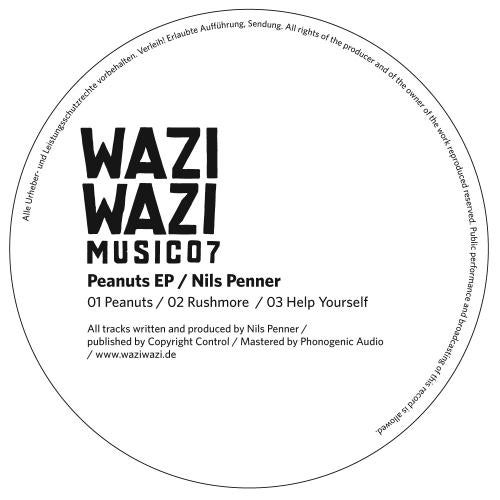 Nils Penner goes chunky on Peanuts EP

Wazi Wazi is more and more turning into a musical kaleidoscope of Nils Penner, his earlier EPs have carved an own soundscape onto the deeper dancefloors and turned our label baby into one of the hottest forerunners of Real Deep House in 2010.

In 2011 we start things with Peanuts EP, 3 tracks all so different, yet having the dirty tingled mind of a sweaty dancefloor somewhere in the world.

Peanuts chugs like a pair of hooters on a hot day in Alabama, with a crescendo of cymbals driving the track to Penner Peakhour level. Where s the tabasco again?

Rushmore pays homage to the Motorcity sound of the 60s, layered vocals playfully filling the room, while added strings tear the soul apart, melancholic yet uplifting !

Help Yourself takes a stroll into modern Chitown territory with a sample feast of huge proportions, jetting the closing tune into a frenzy of rolling hihats and low-pass filter action.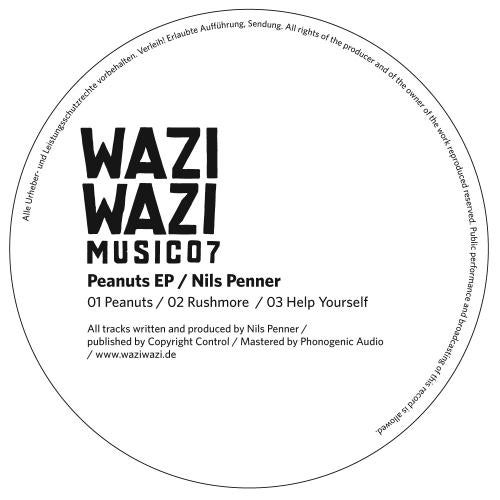 Release
Peanuts EP