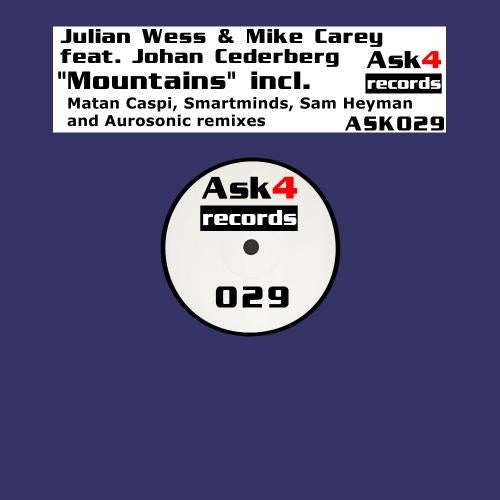 Julian Wess & Mike Carey are two young producers emerging on the French electronic music scene. Being both so passionate about music they decided to work together since 2009. Their genre can be best described as progressive house with beautiful melodies and good trance ambiances.

'Mountains' is a new track produced by Julian and Mike, but this time their collaboration was completed by the contribution of the famous Swedish artist Johan Cederberg.
The tune sounds more like progressive house with some pop influences, featuring nice groove and captivating hues, as well as guitar parts that bring originality. In fact, guitar and piano sounds are particular to Wess and Carey tracks; the artists believe it is important to create music that would use real instrument fresh sounds, not just artificial synths.

This release includes some massive remixes, such as the one made by Matan Caspi - more progressive-tech like, with powerful and solid sounds, and two versions of a remix made by Aurosonic, one of them based on a trancey lead with a balearic feeling in it and the second one has a club tribal bassline and some progressive hot rhythms. Let's not forget to mention the colorful remixes provided by Smartminds and the fresh new talent Sam Heyman. Overall, this release comprises an interesting selection of different styles to satisfy any taste. There is certainly a favorite remix for everyone in the collection. It is now up to you to find which one you like!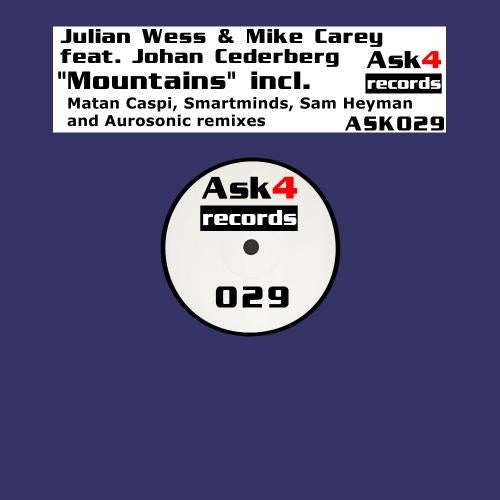 Release
Mountains