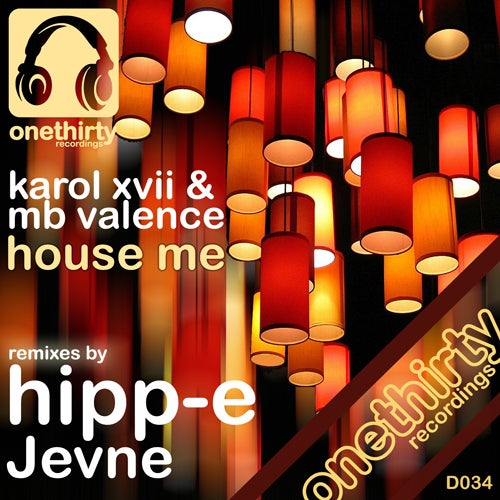 Gracing the catalog of Onethirty, Polish producers Karol XVII & MB Valence (LOCO Records) bring "House Me". A heavy driving deep house winner with a stand out vocal "Were gonna bring back house" Sure to stick in to many DJ's sets and clubbers ears for a long time to come! Karoll XVII & MB Valence have had a ton of recent success with there label LOCO and many original and remix projects with such notable artists and labels as : Salted, Look At you, Large, Miguel Migs, Milk & Sugar, Ross Couch , Seemless, Ralf Gum, Dave Storm and more.

Going big on the remix tip Onethirty Brings back Hipp-E to remix "House me"! After the huge success of his release "Sweet Sticky" that included a remix by Scope, Hipp-e reworks "house Me' in to a super thick tekky monster. Already supported by many top players. Also on the remix is label head Jevne. Jevne layers it up and twists up the vocals for a sure winner! Look for Jevne remixes of Jay-J on Shifted, Johnny Fiasco on Klassic Fiasco & The beaters & The Bowls on Eight Dimention as well as a EP on Native soul that will include remixes from Asad Rizvi & Jay Tripwire called "Moderize"

Keep your ears keen to Onethirty Recordings as it is indeed one to know.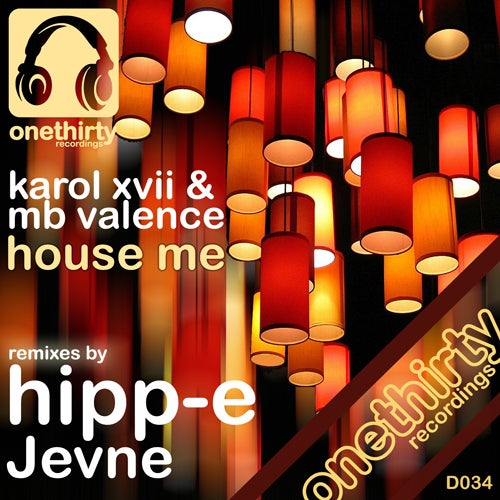 Release
House Me