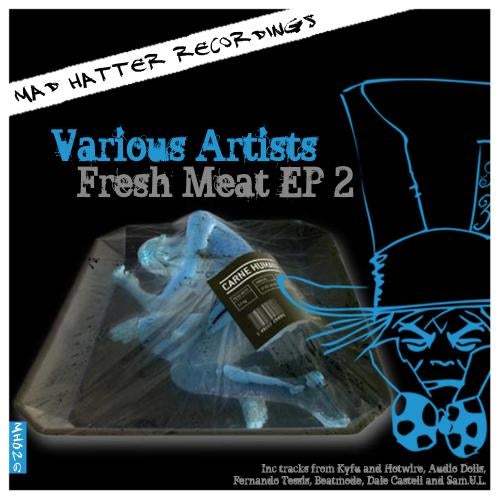 Mad Hatter Recordings comes correct with another killer EP
jam-packed with talent! For its second various artist EP, label bosses Carl Anians and Beatmode have compiled some goodies to jack the system at the start of 2010.

First up is Beatmode, Dale Castell & Sam.U.L. who bring it clean and tight with an anthem for the ages. The track is titled Feltch and it's all about the break down. Hands in the air...make some noise...everyone in the crowd puts their hands in the air and unites. Absolute magic! These men sure do know to create a vibe and this track is a testament to that for sure.

Next up the Brazilian wizard Fernando Tessis returns to MH with a filthy new track titled Vortex, and my god this one is unstoppable. This bad boy's got attitude and then some! Tessis's signature percussion and effects create a stormer of a track that the big boys will be all over. Huge things are ahead for this young and talented producer... His ability to weave rhythm, melody and effects into one seamless flowing jam is quite remarkable, not to mention a wicked bass line to guarantee dance floor control.

Now for some more prime time tackle Mad Hatter introduces Kyfu & Hotwire who deliver the goods with a burner of a track titled House Party! These boys seriously know how to make one infectious melody. From the get-go this team means business giving us a taste of tribal tech funk with a whole lot of futuristic flavour. Deadly drum programming, top of the line effects and razor sharp synths are just a few reasons why this track is destined to the floor packed wherever you might play it! Catchy as hell!! Watch out for these guys!

Rounding of the EP perfectly comes Audio Dolls not only do these girls look great behind the decks, they are deadly in the studio as well! Wow this track, so aptly called Sub-Sonic, its massive!!! These ladies go really really big here....giving us builds that just keep on building. Reverb mayhem, a clever melody and wicked effect layering kick this amazing crowd pleaser into overdrive..an absolute gem of a track from some very talented ladies from the UK.

Mad Hatter Recordings once again treats you to the very best in underground techno with a take no prisoner's approach...killer!!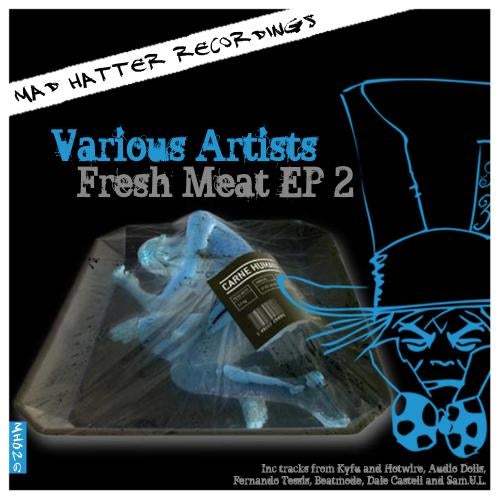 Release
Fresh Meat 2 EP