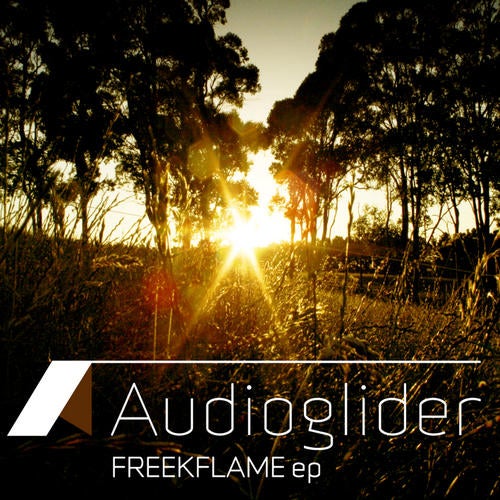 Audioglider returns with his second single for Exceptional Records, an atmospheric piece of pure technical magic, beautiful and thoughtful downtempo at it's best.

Freekflame conjures musical images of a night out in the urban jungle. A simple but effective four to the floor beat, decorated with subtle blips and electronic buzzings starts the piece, soon accompanied by floating watery pads which bubble up from underneath, lifting your head to the night sky. This isn't so much shoegazing as stargazing. Gradually enter the tribal drums, dark and percussive with a faintly sinister edge, as the animals of the forest gather beneath the trees, calling out to one another, competing for attention. Filtered synths rising in the mix bring us back to the land of the humans where territorial rights and mating rituals abound as the masses dance together around the firelight, to the call of "Gotta get on down". This is Audioglider demonstrating his technical mastery and unerring ability to tell a beautiful, scenic and wordless story.

Remix number one comes from Cid Inc, otherwise known as Henri Hurtig, who was named one of Beatport's best progressive house artists of 2009. Fusing progressive and tech house with elements from other styles he has enjoyed having releases through many well-known labels such as Inkfish, TrivalVision, Global Underground and Bedrock, as well as completing remixes for the likes of John Digweed, Pole Folder, Mason and D-Nox & Beckers. His reworking of Freekflame blows apart Audioglider subtlety and lets rip a euphoric, trance-influenced masterpiece.

After the peak set uplift of the Cid inc remix we thought you might be getting a little too excited so, with The Spirit, now's the time for back to mine and a glass of wine with a loved one while Audioglider and Inifinite Groove gently lull you into a true sense of security. Infinite Groove excels in glitchy IDM breaks, futuristic ambient soundscapes and synthetic-organic sound blends. Fans of Jon Hopkins, Ulrich Schnauss and Tom Middleton will appreciate the majesty and sheer beauty of this piece.

AUDIOGLIDER has had critically acclaimed releases and remixes released on Nick Warrens GU30 Paris, Glenn Morrison Recordings and FOEM. An AUDIOGLIDER reworking of Introspective Directives Nightfall, was released on iLabels The Chillout Lounge Vol 3, in mid 2009, compiled by Chill Maestro, and ex Fragile State stalwart, Ben Mynott, who has been caning AUDIOGLIDER tunes on his regular Fluidnation Radio shows on Chill Radio, and Fire FM, as well as at the Big Chill.

So, like a child, wide-eyed and wonder-struck we gaze on into the future, wondering what will come next...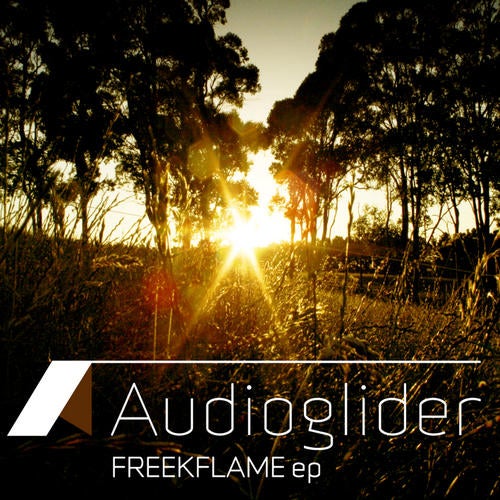 Release
Freekflame EP