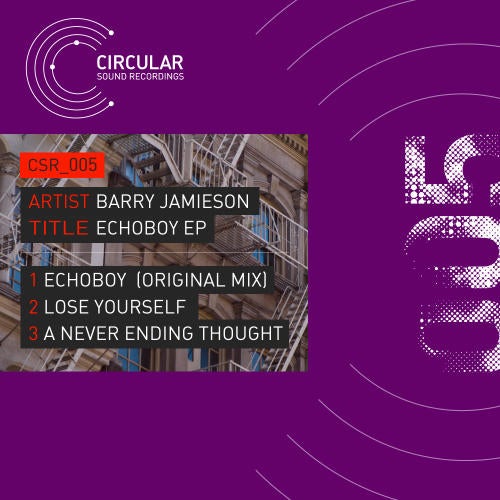 Release Date

2011-07-03

Catalog

CSR005
The first of these is the EP titled track, 'Echoboy'. A deep tripped out techno vibe that bounces along to a nice groove building to a drop that comes out swinging. Very smooth and moody.

Track 2 is 'Lose Yourself'. This is an all out techno funk track. Lots of quirky funk percussive sounds leading to a great switch over in the middle.

The last and 3rd track of the Bunch is 'A never ending thought'. This is something very much Barry's own vibe. Deep techno, with a sprinkle of dub too make it very moody. All leading up to a wonky as fuck sound in the middle that sends it right over the edge. It is something special this one. An EP not to be missed.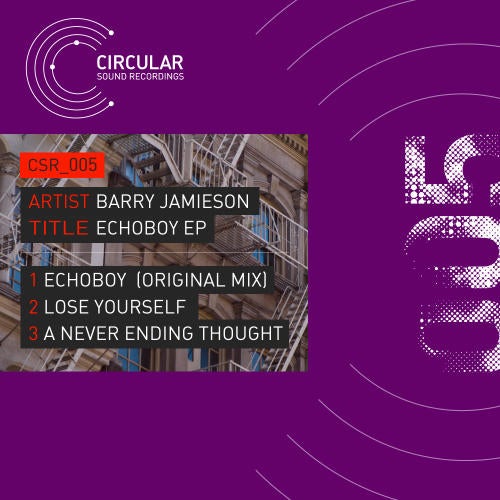 Release
EchoBoy EP
Release Date

2011-07-03

Catalog

CSR005