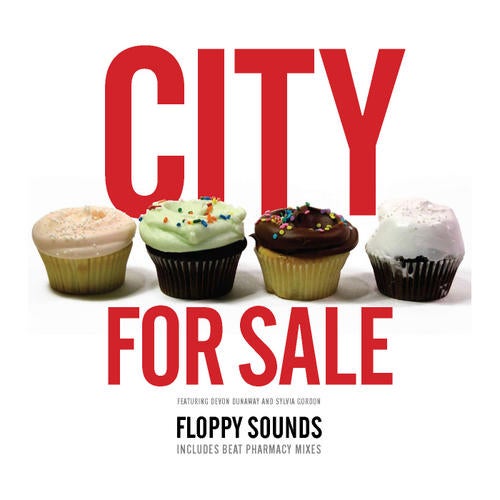 Release Date

2009-04-15

Label

Wave Music

Catalog

WM50205
"NYC
R.I.P.
I might need to get a
J.O.B."

The lyrics quoted above give you a pretty good idea of what the new Floppy Sounds single "City For Sale" is all about. The first Floppy Sounds single in three years sees the world a very different place and mastermind Rob Rives has made an indispensible, infectious and sobering anthem that reflects the grim realities of today's seemingly stagnant "Big Apple" while offering a little nugget of hope amidst the gloom. Vocalist Devon Dunaway (the illegitimate son of Faye Dunaway and Isaac Hayes, conceived during the filming of Network in 1975) channels Rives bitterness and anxiety about living in a city where bread lines form blocks away from the glittering new Standard Hotel and where yuppies line up for overpriced cup cakes outside Magnolia Bakery while elderly citizens push their arthritic hands to extremes trying to get lids off dog food cans. And not only is the city a collapsing horror for all but the wealthiest, to add insult to injury, New York (well, Manhattan) has become increasingly BORING. The "models and bottles" aesthetic still reigns supreme and clubland is merely a shadow of its former glorious self, with culture warriors having long-ago decamped to places where one doesn't need a license in order to dance in public. And yet, among the sardonic, self-pitying lyrics is an amazing counterpoint delivered by Sylvia Gordon (of NYC party assault act Kudu) who basically urges the song's creator to shut up and go out and do something other than whine ("Stop your crying queen, help bring it back!"). The tune eventually has both vocalists combining to deliver a chorus that neatly encapsulates the "love it and hate it" feel of living in NYC (or any other cosmopolitan mecca across the globe).

As for the music, the grooves echo the back to the future (2009=1979) ethos of the lyrics and sounds like a long lost "No Wave" or "Disco-Not-Disco" gem that would have been right at home blaring on the sound system at the Mudd Club; albeit polished up for today with Rives' trademark electronic production sheen. Chunky, looping acoustic and electric guitars play off huge bass and drum grooves; while African touches like talking drums and kalimba bring a depth and warmth to the affair. A distorted tonal riff gives the song a strong, memorable melodic theme that calls to mind the classic art/funk music coming from the downtown scene three decades ago. If David Byrne were to work with Ewan Pearson, it might sound a bit like this. Or not, who knows?

The Beat Pharmacy mixes included on the B Side bring a less aggressive musical sensibility to play, and show Brendon Moeller continuing to expand his range as a producer. These mixes also play with the song's classic New York themes and bring to mind one of the city's finest musical eras, this one rooted in the drum machine funk of its legendary clubs like Danceteria and Mars. Moeller has taken this classic 80's sound and dragged it kicking and screaming into the modern age with a terrific arpeggiating baseline and funky melancholy synth chords that give these mixes a sweeter, more sympathetic vibe than Rives' spiky, heroin withdrawal original.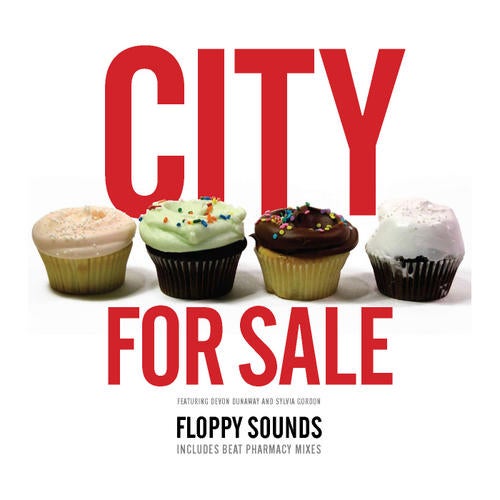 Release
City For Sale
Release Date

2009-04-15

Label

Wave Music

Catalog

WM50205