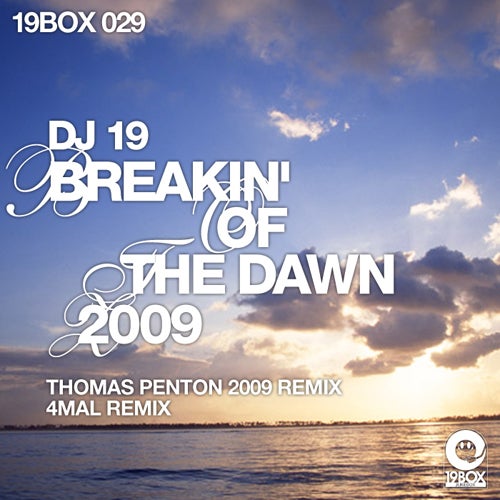 Back in 2003, Japanese DJ/producer DJ 19 released "Breakin' Of The Dawn" on his very own 19BOX RECORDINGS label. 2009 sees us revisit that very same tune with several new twists. As a result of this, 19BOX RECORDINGS will be bringing some of DJ 19's classic tracks back to the future. Lending their
considerable talents to the back catalogue remix project are Russian melodic prog genius' 4MAL, alongside long-time friend and DJ 19 collaborator - THOMAS PENTON.


"Breakin' Of The Dawn" was arguably the most important single for 19BOX RECORDINGS alongside TRANCENTRAL STATION's "Mothership". "Breakin' Of The Dawn" appeared in countless magazine reviews and THOMAS PENTON's original 2003 remix helped spread his name throughout the worldwide club circuit. His 2009 remix takes on those elements and he delivers with a bangin' electro house earth-shaker infused with trance undertones. 4MAL remix doesn't disappoint and uses all of what they're known for to create a lush take on the original "Breakin' Of The Dawn".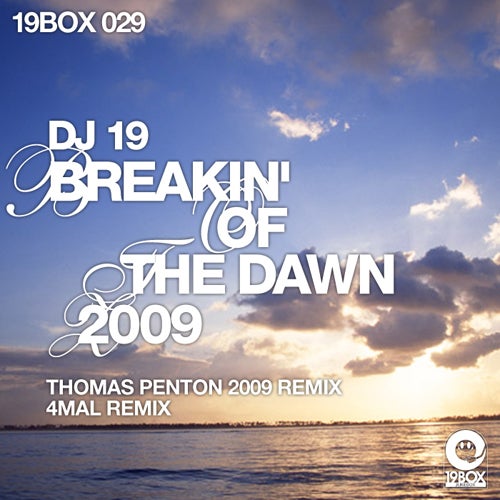 Release
Breakin' Of The Dawn 2009