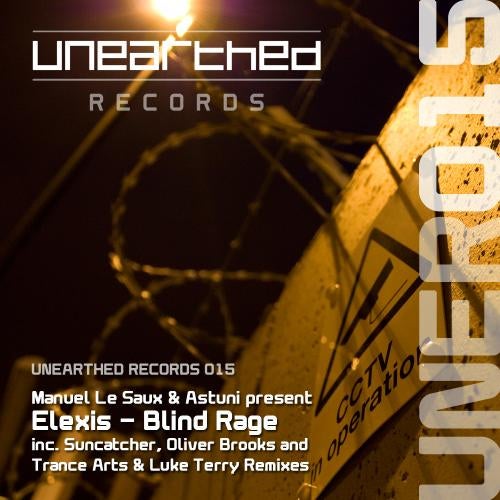 Unearthed Records welcomes Manuel Le Saux and production partner Astuni, together collaborating under the alias Elexis to bring us their new track entitled Blind Rage. Blind Rage is a stomping trancer with great arpeggios and acids in the buildup leading to a sublime breakdown and a great main hook that carries on into the track.

The first remix is Suncatcher's Aggressive Sidechain Take, where as the name suggests, the track features a strong sidechaining effect on several of the elements. This gives the track a great danceable groove and pounding bassline. The track features a mini breakdown before unleashing the epic bassline and once again falling into a larger breakdown, introducing the lead from the original before the sidechain takes over again. A remix destined for the dancefloor.

Next up is Oliver Brooks who has brought an altogether techy approach to the track. Ollie's remix features some carefully placed effects, skillfully percussion and an extremely driving bassline. The main melody teases in at the start of the breakdown, before some sweeping pads take over, and then the hook once again before the track reaches a mammoth climax and the drums and bassline become the focus once again.

Rounding up the package is a club stomper from Unearthed regulars Trance Arts & Luke Terry. Torsten & Luke have certainly imprinted their sound on the original mix with Trance Arts signature FX, Luke Terry acids and synth lines and the combined energy the pair uphold in their productions. The breakdown is an extremely euphoric affair, with carefully engineered leads, pads and pianos before letting the main hook take over and carry on into the track. Another mix that's sure to get everybody on the dancefloor.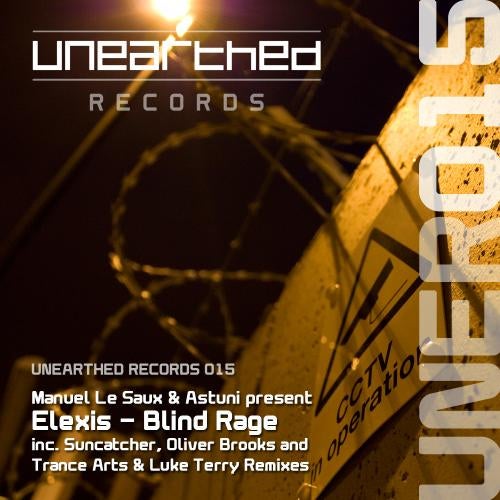 Release
Blind Rage