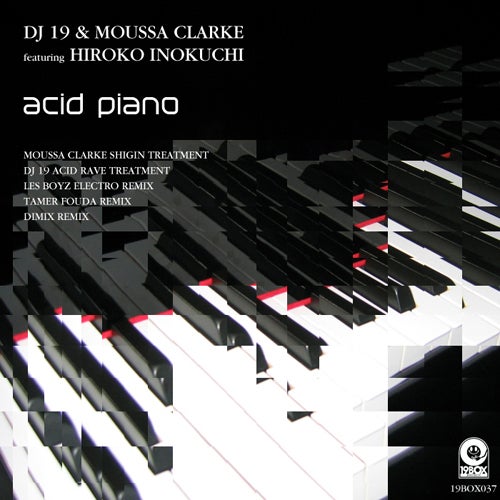 Suppored by Larry Tee , Oliver Lang, Trisco and many others.

19BOX (JUKEBOX) RECORDINGS is proud to announce their biggest package of 2010 so far, a collaboration between 19BOX's label boss DJ 19 and the UK's MOUSSA CLARKE .

The Original Version was featured on DJ 19's recent "Phuturefunk" album. Now the upgraded versions for the single release feature the vocal talents of HIROKO INOKUCHI, who sings in a Japanese traditional style called Shigin.

This folk singing is a type of Japanese poetry that is usually chanted either individually or in a group. HIROKO INOKUCHI's father recited Shigin poetry to her from an early age. As a result of her dad's influence, she started learning Shigin from the age of 3, and in time has become one of the biggest exponents of the art. Since her rise to fame, she has won many national awards and contests in Japan.

The new mixes are all huge in their own right. MOUSSA CLARKE leads the pack with a quirky and devastatingly effective big room houser, while DJ 19 keeps the old school piano vibes alive while turning up the progressive dial. Further remixes come from Canadian outfit LES BOYZ ELECTRO in the form of a very current-sounding piece of melodic euphoria, Egyptian house hero TAMER FOUDA with a tribal-tastic slammer, and last but not least, Belgium's DIMIX with some rocking big-room techno vibes.

The project is a multi-national collaboration and a melting pot of dancefloor styles just how we like it here at 19BOX towers.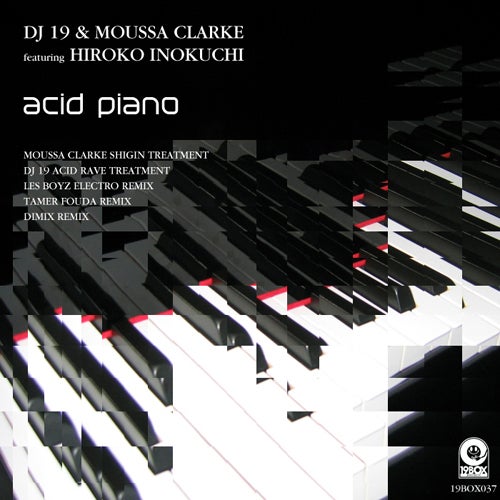 Release
Acid Piano