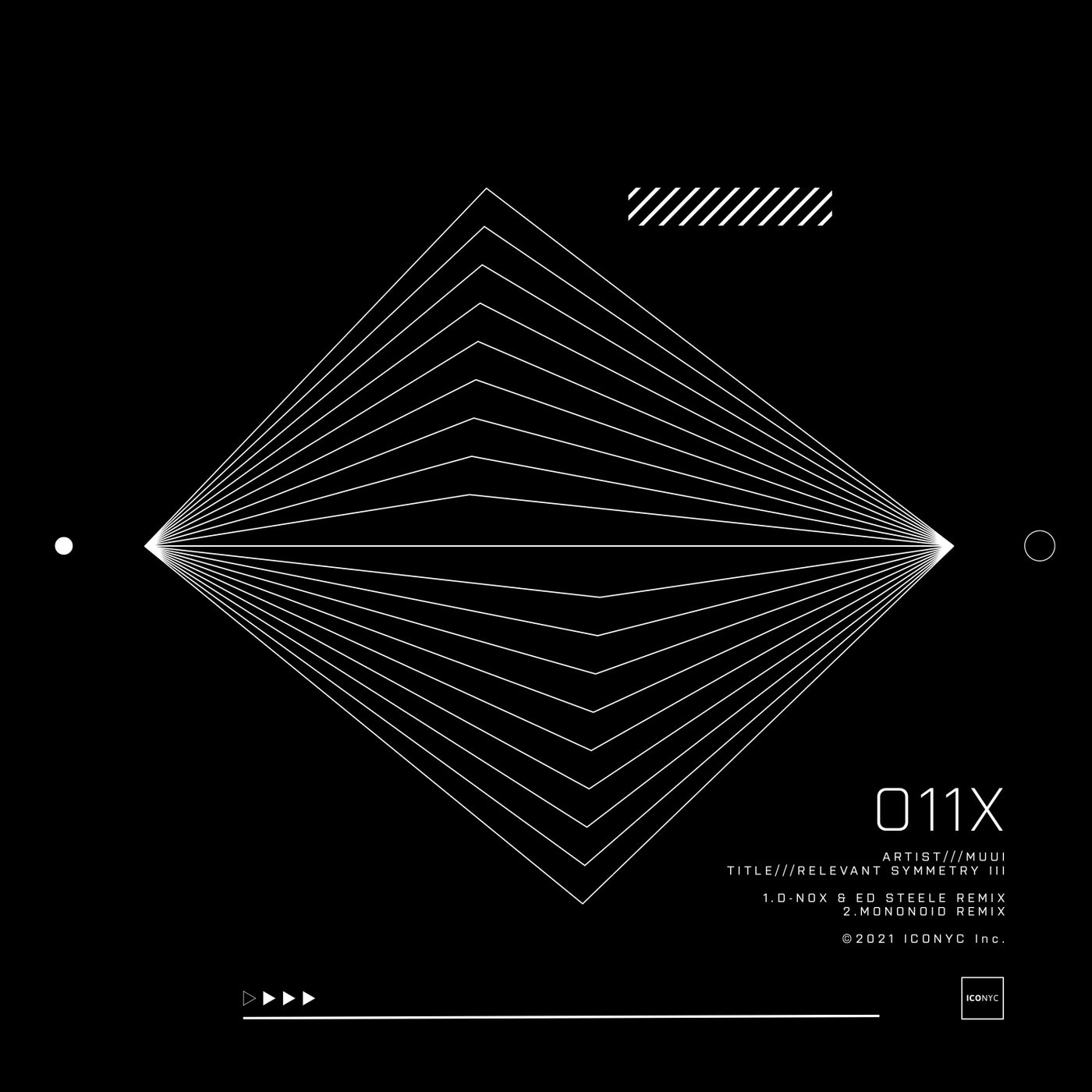 Release Date

2021-04-23

Label

ICONYC

Catalog

NYC011X
With the remix edition of MUUI's 'Relevant Symmetry' we welcome back label favorites Mononoid and D-Nox in collaboration with Ed Steele to ICONYC.

D-Nox & Ed Steele open proceedings with their rendition of 'Relevant Symmetry'. D-Nox who needs no introduction, has been gracing the top labels of the world with his work for years, with his partner in crime Beckers. For the remix of 'Relevant Symmetry' he teamed up with Ed Steele, who has seen a steady rise to the top with his outstanding productions.

The duo created a rework full of tension from the word go, as the atmospheric vibe subtly keeps you moving with warm tinkling sounds, a smooth edge and some nicely effected sounding pieces. We basically have the formula for a bit of a monumental outing. The sparseness is the key here, as their restrained gem works its magic while it plays away, creating a warm glow, creating an air of sophistication. "Essential stuff!"

Next up we have a remix from label all-stars Mononoid, known for their polished driving sound, keep the ethereal theme of the original alive, as the pulsating bass powers along, before its drum fills and general warmth all combine to do the talking. Like something from yesteryear, yet sounding fresh – Their transcendent touch up adds controlled calmness, but increases the groove with stripped back and lucid elements at the same time, before the luscious pads grace the rework changing the vibe and creating a blanket of warmth that wraps around the effected groove.

With the remix edition of 'Relevant Symmetry' MUUI once again proves that the enigmatic producer knows no boundaries, as this beautiful melodic gem guides you to a full-on club laden, melodic hug of a release that will cause many smile induced moments and lift the gloomy mood that many of us are experiencing. Not to be missed!