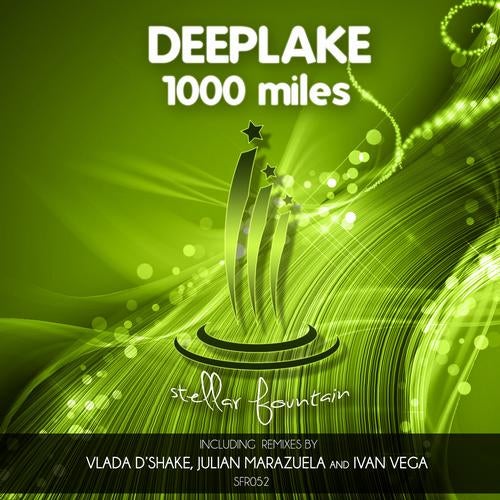 After a very succesfull debut on Stellar Fountain with the summerish sounding 'Bora Bora' EP Deeplake put himself on the scene's map. With his return to the label '1000 Miles' will guarantee an ultimate journey through progressive waves. This lovely package comes also with a Julian Marazuela, Vlada D'Shake and an Ivan Vega remake.
The original mix starts with some mellow, and then the baseline takes it to another level. The breakdown is about the perfect harmony, synths and strings circulating together, until the basedrum starts pumping again.
Julian Marazuela did an amazing nu disco retouch, he redefined the original, set the speed slower, and build almost a new track.
Vlada D'Shake is on fire at the moment, whatever he touches, it becomes gold. He kept the original melody, but dreamed a whole new soundscape, with a hint of psy factor. Amazing, driving stuff!
Ivan Vega was fond of the original track, the incredible - almost trancy - melody section drifting on a serious, club sounding background.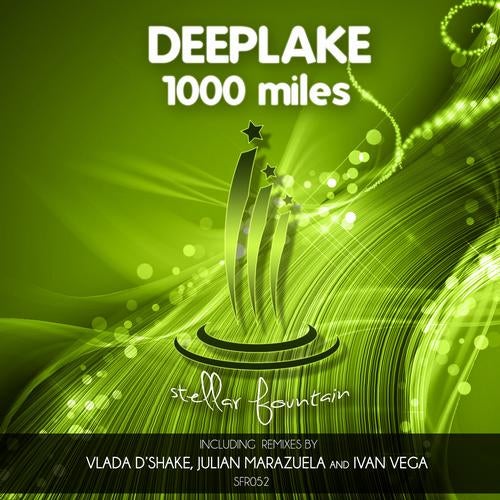 Release
1000 Miles