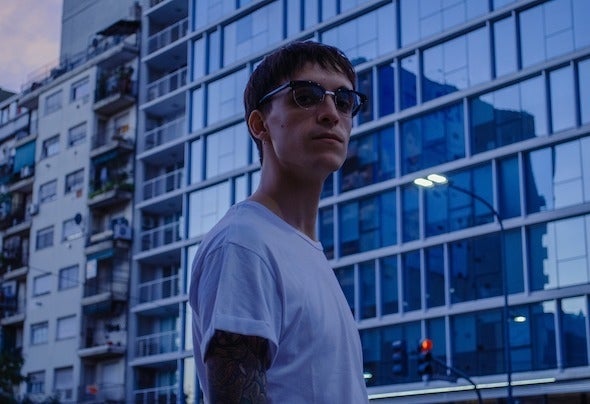 Volpe is a young artist from Argentina inspired by the sounds of the '90s, moving between genres such as Detroit Techno, Dub Techno and Power House.
His career began at the early age of 16, in the national underground scene, which would later lead him to play in renowned venues like Under Club, Cocoliche and Bahrein, sharing gigs with Eduardo De La Calle, Tadeo, Jonas Kopp, Seph, Andres Zacco, Zreik, Dying, Tomas Kunkel, Vladw and many others. In addition, his music was supported by artists like Ben Sims, Slam, Dax J, Jeroen Search, Tripeo, Laurent Garnier, Richie Hawtin, Francois X, Abstract Division, Nihad Tule, Lag, Opuswerk, Gotshell, Blue Hour, Thomas Hessler and the Zenker Brothers.
He managed to edit several of his productions on labels such as Subsist, Fabrik Music, Solemne Records, Concepto Hipnotico, ROOM, Detox Electronics and AL3 Movement. Now he is focused on his live presentations, in which he opted for the hardware format, providing an organic and powerfull sound to his performance.