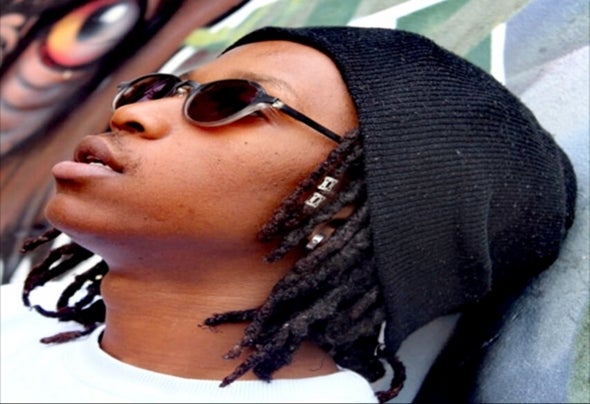 XtetiQsoul real name, Siyabonga Hugo Ziqubu was born 1993 at (Umlazi) Durban, South Africa. He has been in the music scene for over 7 years. With his passion and love for dance/ house music he started teaching himself producing techniques.By 18 years old he
got fair recognition in SA for his hit single "Anointed". XtetiQsoul has made a name for himself in and around the African electronic music scene as a one man orchestra & remix beast. 
He rst gained recognition in 2013 for his bootleg 'Moment' by Musaria featuring Saturna.
The song made waves in the South African and international music dance scenes and radio stations like Beats London FM, BBC1 Radio, HBR Radio as well as on local radio stations. With high hopes he then entered a worldwide Remix Competition by Redbull & Soulistic Music where his remix was chosen to be part of the ve best remixes to be released. 
In October 2015 he released his debut album titled 'Fantasy' under label (Four Sounds
Productions) where he featured artists like Kabomo, Jackie Queens, Nalize and many other musicians."Fantasy" was distributed by Universal Music Group (UMGSA), and received positive reviews. He delivers a unique sound which cannot be compared to anyone who is already on the music scene and has co-produced albums for big artists in South Africa and currently working on projects with big name artists like Black Coffee, Mr Raoul K, Shimza, Black Motion, Soulstar and more. Within this short period he has also done remixes and released music on worldwide and local stores under these labels Iklwa Brothers Music (SA), Get Physical Music, Baobab Music (Germany), DiverseCity 
Music (USA), Open Bar Music (USA) & Winter Music Conference (WMC Project) in Miami under KalabraDa Music (Italy). All this at the age of 25 are signs of a great artist in the making to follow in the footsteps of those who Have walked the journey of global music and achieved legendary status.