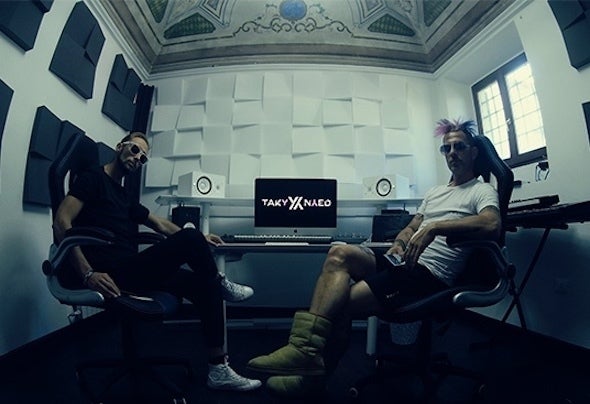 Italian Producers, DJ, Electronic Drummer and keytar, who have only one thing in their mind since we was kids: TO MAKE PEOPLE DANCE... 
Gradually the dream has come true and now TAKY&NYED are talented and ambitious DJs who plays electronic dance music, Pop and progressive house all over the world. TAKY & Nyed is a top 100 Beatport charts producers.. Every month We collaborates with a lot of DJs to release new tracks which are always successful at beatport world charts and spotify.. Since 2016 DJ Nyed has been a resident DJ at Illuzion Show & Discotheque (Phuket, Thailand) ranked #48 worldwide by DJ MAG in 2018.
Taky made remixes and productions for Djs Style, unique performance and energetic sound are the words to describe live shows of Taky&Nyed 
When the music meets the sound of electronic percussion tab, it creates an unforgettable atmosphere and the feeling of being here and now for the crowd...