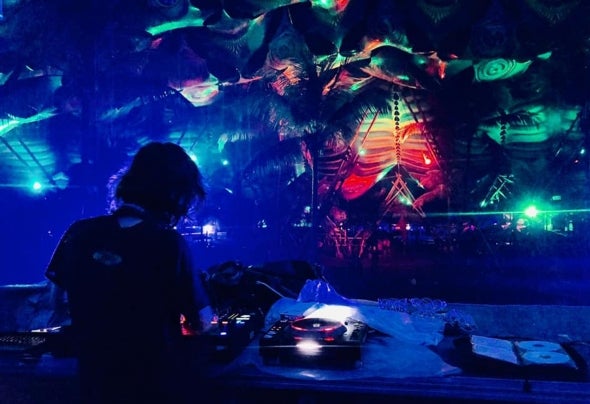 Seggae aka Ignacio or Nacho is a Mexican multinational Psy-Trance producer.
He has been obsessed with Psytrance since a young age, to the point that it is his passion, driving people to get weirded out by the peculiar sounds he engages within his productions .He rst fell in love with psy trance in 2005 when he attended his first party. 
He started DJing in 2006, developing his music skills, attended Audio Engineering School and started learning advanced concepts of musical production. In 2012, he started experimenting with producing his own music. He has shared this "experiments" in many famous festivals like Universo Paralello in Brazil or The Promised Land and Ometeotl in Mexico just to name a few... Lately he released "Tromatized" and "Classic Horror" together with Psysex. It ts him that this were his rst ocial releases as Seggae because he loves horror movies, games, stories, or anything to do with horror. Seggae's side arcade division (side projects ) include "El Peggae" and "Conami Kode" both projects are subsidiaries of Seggae Beta, Ltd. 
Seggae joined the Egohunter recording team in 2016. He is also the manager of Dekadenz-最高, responsible for organizing the festival "Saiko Familiar" in Mexico.