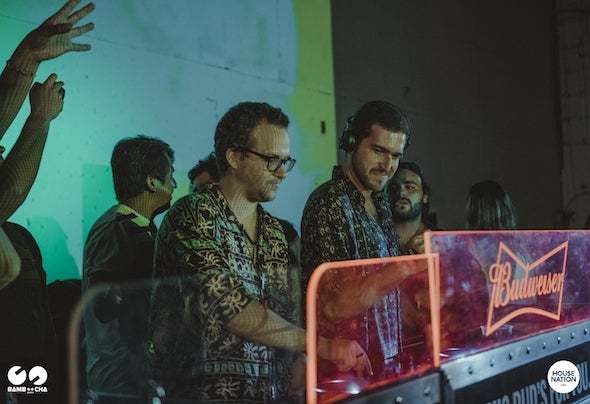 Oscar Gamero & Eduardo Guglielmino are same.As. These two artists started playing separately at a young age around 2009 but played frequently b2b, on 2018 they decided to join together and thats how same.As was born.
They broke into the Peruvian electronic music scene in the early 2018 and started quickly to make a name for themselves. They began to build a reputation as DJs, producers and even party organizers, making their own underground parties. Their main inuences are great artists like Marco Carola, Neverdogs, Loco Dice, Stacey Pullen and Waff, which made them nd their own unique sound. Their music style is a mix between deep tech and tech house, but what stands out the most, are their precision and good musical selection which works the danceoor smoothly. They are resident djs at DS Club - COA (Punta Hermosa) and Bizarro, two of Peru's most iconic venues, and played at Lima's most well known clubs. They have share booth with international djs such as Oxia, Italoboyz, Tiefschwarz, Russ Yallop, Raffa FL, Javi Bora, Bassel Darwish, Omar Labastida, Super Flu, Karotte, Ramon Tapia, and more. They have great releases on labels:
Irregular Musik one remix for the labels boss Paul Haro Vivier Records one EP with three original tracks
Cieli Di Orione one EP with two original tracks
Beat Control one EP with three original tracks Now both are focused more on making music. Good vibes always.