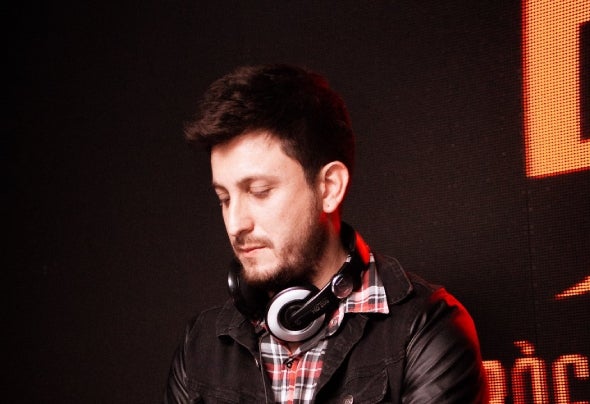 His name is Lucas Pacheco.
He was born in Argentina in 1987.
Making music exclusively
from the cradle began to
inquire about instruments and
composition at 6 years. Then
to participate in several projects
musical nds its north in the
electronic sound for 2006 to
feel strongly inuenced
by the House and Techno of the time.
He looked for his own style achieving
with your technique, highlight the balance
and the harmony between the sounds
when mixing or producing.
With great versatility to play
has reached cabins in
countries like Argentina, Chile,
Spain and France, sharing
with top artists
in clubs, parties and bars on the planet.
With residences in Clubs
from VIÑA DEL MAR CHILE, MENDOZA ARGENTINA,
MOISSAC FRANCE has managed to polish
his music and thus be part of the
MUSTIC CAROUSEL RECORDS and ESTRIBO RECORDS stamp. Today its sound can be typecast inside the
I generate PROGRESSIVE HOUSE and DEEP HOUSE. With a style very own accentuated in the melodies and harmonies of his songs accompanied by a rhythmic base with a lot of groove
is one of the artists of the moment
worth listening.