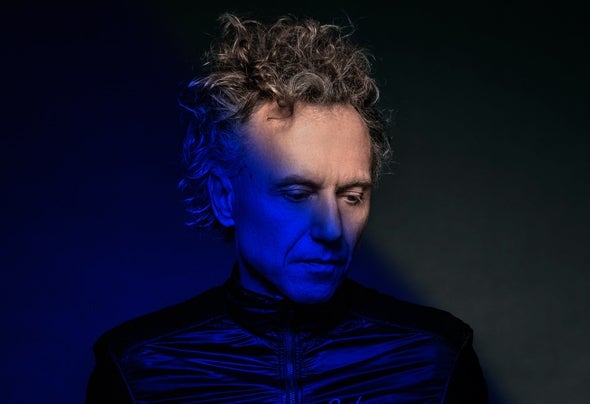 A seasoned musical alchemist, NHOAH's depth of experience and forward-thinking approach to production means he sits comfortably at the centre of a venn diagram where the past and the future overlap. NHOAH's production credentials date back to the early eighties, when he worked with prominent electronic music pioneers including Gareth Jones, the producer of Depeche Mode, Brian Pugsley/The Shamen and Bronski Beat.
Throughout the eighties and nineties his dedication to electronic music continued, culminating in the conception of record label and artist management company R.O.T respectortolerate in 1998.
NHOAH hit the reset button in 2018 and reinvented himself as a solo artist, focusing his energy on contemporary house and techno. Inspired by developments in production software, he found himself rejuvenated, channeling his renewed zest for producing into an album entitled West-Berlin, which was released in 2018.
Recent achievements include his stunning 'Stairway to Nothingness' live concert, which took place on a glass stairway, suspended 9,000ft above ground on the Dachstein Glacier in Austria. In another daring, provocative appearance NHOAH performed his yet unreleased album on the 12th oor of an open skyscraper in Vienna in 2019. With each live show NHOAH utilises an innovative combination of DJ techniques with live instrumentation, giving his shows a nuanced feel.
NHOAH's up-coming LP as well as a series of single-tracks centre on his global travels . Encompassing elements of tech house and melodic techno, the album is an audio diary expressing feelings connected to each place he's visited while on tour. Berlin, Bristol, Paris Amsterdam and Vienna are among the locations to which he dedicates his compositions. The music is emotive, compelling and guaranteed to make you move.