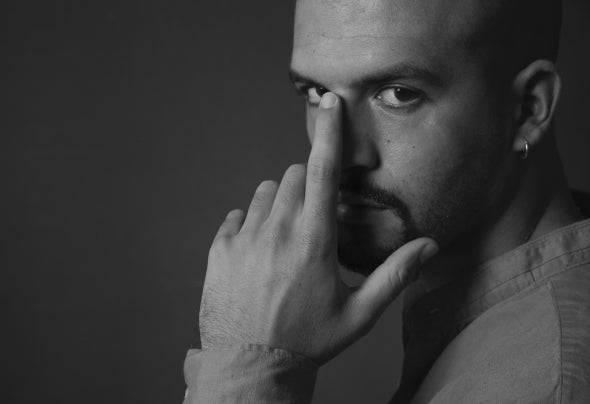 Lighthouz is the pseudonym of Roberto Esposito, an Italian versatile composer, author, producer and DJ. 
His style is mainly underground and his productions are made inside the broad sphere of "Deep Music", ranging from Deep House to Lounge, through Classic House, all the way to Minimal House, with many references to Techno influences and jazz contaminations.
He really looks after the perfect combination between music, ambiance and location, with the intention to drag the listeners into a bewitching reality and make them feel different emotions, according to their own personal moods. 
Music is his biggest passion and his love for house genre brought him to study in a renowned music academy in Naples, called "Nut Academy"', where he took part in different masterclasses, led by a famous sound designer, Enrico Cosimi, and other experts from the eld of workshop and production techniques, such as Jurgen Wirtz, Giancarlo Lanza and many others. 
During his path, he met Matteo Cavaliere, alias Ray Becker, another Italian Dj and producer. They set up together a group known as Instant Hauz. They have started to release some tracks and their first official release has been published thanks to a famous English label. The Istant Hauz duo is currently active.