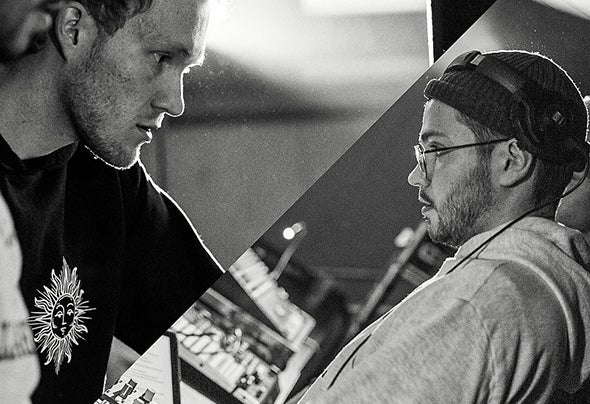 The group was founded in 2015 by two producers from Sweden and Germany, both having their roots in the industrial hardcore scene. Both members of the duo started getting into music production very early in their lives, starting around 2008-2010. They found each other on SoundCloud and realized that they were sharing the same thoughts and views in the scene and started building a friendship which eventually lead them to stop their solo work and create "Helios is Dead" as their shared outlet to be creative and develop a sound they were missing in their musical environment. While releasing music on powerful labels such as Eclipse Recordings, Hard Electronic, Traumatic and others, their music was described as "a restorm of industrial hard techno" and the group being a "genre-defying, forward-minded entity". 
In early 2020, the duos debut album "Sun/Dawn/Nothing" was released into the world. It is the product of half a year of constant work in the studio, remodeling and reinventing their sound, to bring something new to the table. It was well-received by big names in both the industrial hardcore and techno scene. Its goal is to put out a statement of what Helios is Deads sound is about. 
But Helios is Dead is not only about creating and playing music. The group members take pride in their do-it-yourself mentality, producing every track from scratch, not recycling sounds but also in creating most of their covers, videos and promotional material for releases. Helios is Dead is rising, and has not planned on going anywhere else besides the top.