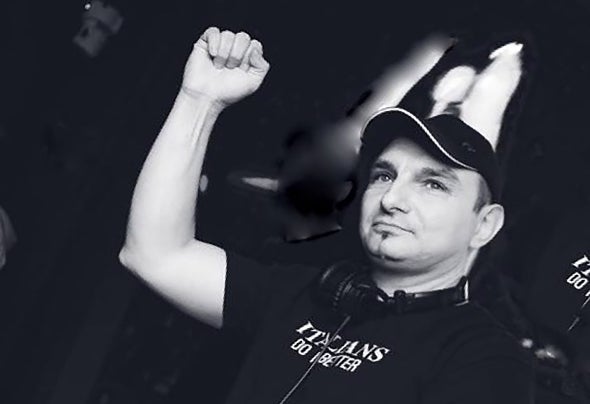 Fabrizio Parisi is among the most popular Italian DJs and producers in Eastern Europe and the Middle East with more than 3500 DJ Live performances all over the world and 5 singles on MTV Channel playlists, from 2018 untill today: Aurora, Tell Me Right, Let It Play, The Boy Is Mine, Prison. 
He is one of the most listened artists who produce music in Bulgaria on Spotify with more than 100 000 monthly listeners. He collaborates with artists all over the world. From 2017 till now he produced a lot of #1 hits in Bulgaria like Sunbeams (remain in Top 10 of Bulgaria for 49 weeks - 13 weeks is number one and 36 in Top 5 and reaches the 38 th place on European Ocial Top 100 Chart), Aurora, Tell Me Right (collaboration with Virginia Records) feat. Eva Parmakova, Let it Play, #yoursake, South Legend, Prison and the Ocial Remix Dance Version of the iconic 90's hit by Brandy & Monica - "The Boy Is Mine" performed by Peyton (UK) and Greg Gould (Australia). Fabrizio Parisi is invited to make his own weekly show on Italia Radio 1 and to be part of the radio's team, together with Benny Benassi, The Cube Guys, Federico Scavo, Luca Guerrieri, Flashmob, Gianluca Vacchi. 
From summer 2019/20 his sets are part of Radio Ibiza's playlists, SpaceFm Radio(Romania),Djsline(Germany),KissFm(Bulgaria),RadioXLarge(Turkeye) and many more.