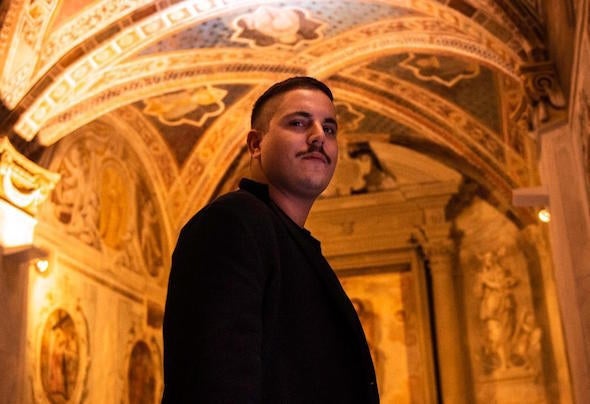 Edoardo Scarpellini aka E-dward! was born in Tuscany in 1988. 
After several years spent playing at local clubs, especially at Kama Kama in Lucca, he gets residency at Re:ex Club in 2008. Within few years, he manages to play the hottest Italian clubs and festivals, such as Cocoricò in Riccione, Spazio 900 in Roma, Tenax and Fortezza da Basso in Florence, Tinì Soundgarden, Ritual (Baja Sardinia), Elita Festival in Milan, Fiesta Privada in Rome, to name a few. Thanks to these career-changing experiences, he has the opportunity to share the decks with some of the world's greatest artists. 
Meanwhile, he embarks on the journey of music production and, in less than five years, he releases three albums, a long series of EPs, and several remixes on highly-respected underground labels such as Bosconi, Stardub and Apparel Music. 
Ranging from 87 to 130 bpm, his releases feature nuances of multiple genres, from Disco to Techno. His tastes are heavily rooted in old-school music, allowing him to reinterpret the sounds of Chicago house and Detroit techno in a modern, unexpected and magnetizing way.